Happy New Years!

Friday, January 01, 2010

Oh my goodness! It's hard to believe 2009 is over. A whole lot was accomplished last year. I graduated with credit and distinction in Business Admin and Leadership from AIB. I moved myself, my horses, and my business to Ocala, FL. I went into full time training under Karen Licciardi 5 time horse of the year winner in Dressage. I visited Blaiz, my old horse, and found a new home for Suki.
This year posses a new list of goals and already one change. I am moving into a little house on Karen's property later this month. The goals are to: achieve a rider achievement award in Dressage or at least earn points towards one, make Meg horse of the year in training level Dressage, compete Nordy at first and or second level Dressage, to scribe for Karen when she judges, and to help my student Lynda compete on Rhymer. All very big things, but doable w/ enough sweat, blood, and tears I am sure.
I hope everyone has had as productive a 2009 as I had and is able to be as productive if not more so in 2010. I know the economy is hard right now, but don't give up. What comes up must come down and vice versa. Just stay focused and try your best and no one can ask anymore of you and just remember no matter how bad things may seem dreams and miracles really can happen. I know.
Bevin Allison
New Phone and E-Mail

Wednesday, October 28, 2009

Please note that my phone and e-mail have changed due to my recent move to Florida. The changes have been reflected in this webage, but if your information does not match what you see on this webpage then you need to update your contact info about me. Thank you :)
Now located in Ocala, FL

Thursday, October 15, 2009

Hi All,
I am now located in Ocala, FL so obviously I will not be offering lessons or training in the Des Moines area any longer. Thank you to all of my former customers for their support through all of this.
This is a very exciting time for me right now. I am in Dressage training w/ Karen Licciardi, where Rhymer and Meg are located. I am also running my business from her barn now as well, which was beyond nice of her to let me do.
Kent is staying in Des Moines indefinatly due to his work, however, and I am living w/ my former student an best friend April! I've not had a girl roomate ever before so this will be very different. It's cool though because she is helping me get back into shape at the local gym. Something I desperatly need.
Anyway, thanks again to everyone. I've enjoyed working w/ each and every one of you. If you're ever in the Ocala area let me know and we can get together!
Bye for now.
Bevin Allison
It's been awhile!

Friday, July 17, 2009

Wow, its sure been a long time since my last update! Forgive me! Since I last wrote Meg was placed 3rd in mares and fillies halter. She has also has had her third show, which was her second dressage show. She placed 5th w/ a 62% in Intro A and 2nd w/ a 70%(an amazing score btw) in Intro B. She is now on show break and is going back into training w/ me this week.
Another new development is that I have a new horse! His name is No Rhyme or Reason. He is a 9 year old Standardbred Pacer X-Race horse. He is in trainnig to be a new lesson horse, trail horse, and Dressage and Jumping horse. Right now he is learning it is ok for him to trot since pacers are trained to believe that trotting and cantering is bad. I also have even more news than that!
Suki at this time is on a 1 week trial period w/ a young student I have named Jackie. She is 6 years old and has already had many lessons on Suki. Suki is 18 now though and I felt like she had done enough for me and I wanted her to have a new home where she wouldn't have to work as hard and still have someone who really doted on her. I have owned Suki since she was 9 years old and I put on all the riden training on her. She will be greatly missed if they keep her, but I think they are the right people for her!
This weekend Kent and I plan to take Rhymer and Meg on a trail ride at Stephens State Forest. We are very excited. It is Meg's first trail ride experience so I hope we make it back in one piece! We will be staying overnight. Kent is going to make campfire biscuits and gravy! I can't wait! If you see us there say hi!
On another note...
Package lessons will not be offered from August through September.
Please be understanding. I will be very busy during that time and wont be able to keep up with remembering who gets what and what packages are finished when and so on. I will still be giving individual lessons though. If you have any questions regarding this temporary arrangement please e-mail me about w/ them.
Well, my message to everyone is, " get out there this weekend and enjoy this weather! It will be HOT again before any of us know it!"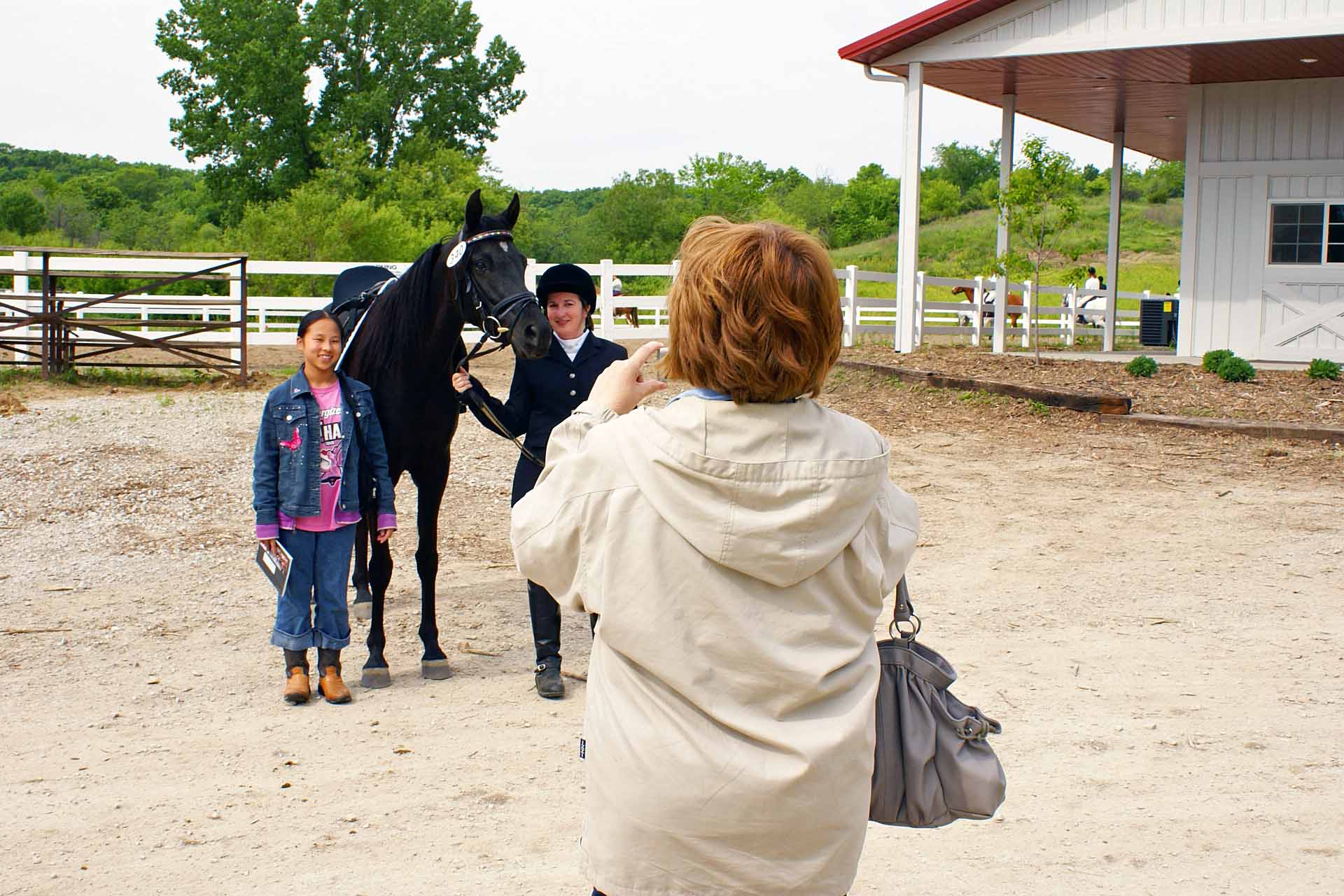 Tuesday, June 02, 2009

Well, the Making Memories Show went great. Merinda and Kit got two first places in Intro B and Training 2. Meg "AAH Miracle" got a 6thin Intro B w/ a 64% She is the highest scoring horse on her first Dressage test I have ever ridden. Jadzia, a young student who went w/ us, helped out a whole lot too. Thank's Jadzia! Our next show is the Arabian Schooling show in Denison on June 7th.
Bevin Allison
Show Season Has Started

Sunday, May 17, 2009

Hay everyone,
Show season has started as you all know. Of course Merinda showed and did well already. However, I show in my first show of the year on May 25th! That's right Memorial Day! Merinda will be showing Kit again too. Along with us will be my mom and dad, Kent, and a young student named Jadzia. Jadzia was my first student. She started with me back in 2006 and is now 10 years and old. Turning 11 this summer! How time flies. She has never helped or been to a show before so this will be her first time. I am so excited for her.
Another neat thing that I have done to kick start show season was to judge the trail portion of the May 16th POA point show. I have not judged a show before so it was a new experience for me. I was surprised and happy to have been invited to do that. It really gives one a new perspective on showing. It was a very big show as well and all the ponies and riders were so well presented and nice. Sometimes the yearlings would go through the class and do something totally wrong, but it was so cute what they did. Some of them would walk on top of the poles instead of put their feet between them. I mean how cute is that! Then the little yearlings would just turn and look at me and the other judge as if to say, "aren't I cute?" Precious!
Hope all of your show's are going well! And as I always say, "it's improvement, not perfection!" so just go out there and give it your best! It's all you can ask of yourself and no one can take that away.
Bevin Allison
Show News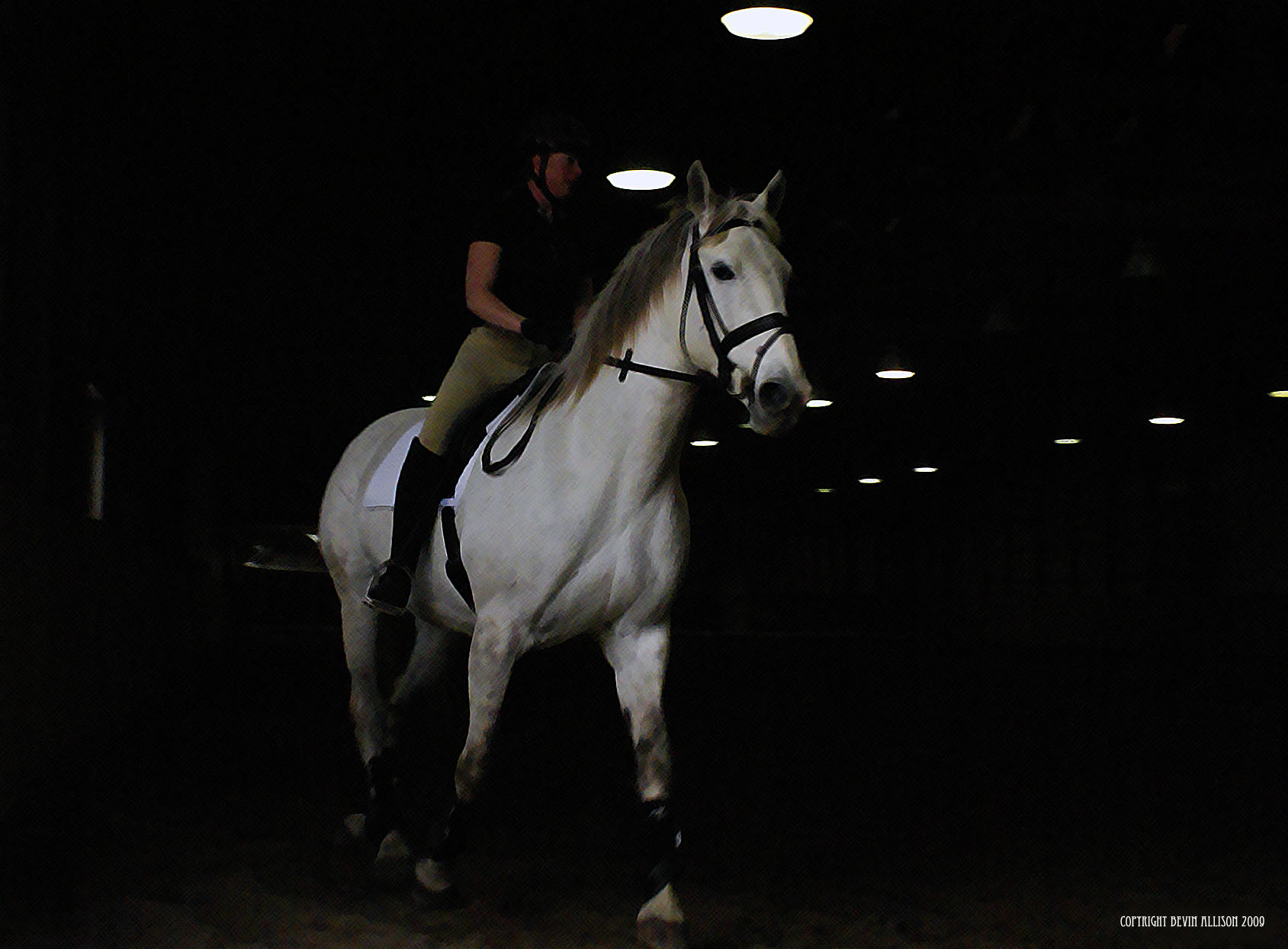 Monday, April 27, 2009

Hi All,
The show at Canterbrook went great! Merinda got a 1rst w/ a 66.+% and a 2nd w/ a 65.+%. Not bad for the first showing and for having to show in such awful weather! The scribing went great too. I couldn't get enough of it. I'm so glad the show season is off to a great start. If you want your show season to be a successful one then come and join me and get some lessons and let me help coach you at your shows like Merinda did! It's a wonderful and fun experience and a terrific investment as well.
Bevin Allison
News

Thursday, April 23, 2009

Hi all,
I will be scribing at the Canterbrook show in Ames this Saturday April 25. I am very excited! It's a great educational opportunity for me. I will also be coaching a student of mine, Merinda, on her own magnificent horse, Kit. I am sure they will do a great job!
I also am the new proud owner of a horse trailer. It has a small living area and an air conditioner. Nothing fancy, but I've never had my own trailer so I am ubber excited about it. My boyfriend Kent is going to help me make it even nicer. Good thing he is a certified welder!
Well, I hope you are all doing well and enjoying this great weather. I know I am. It's just wonderful.
Bevin Allison
Clinic

Thursday, March 19, 2009

Hi Again,
Just letting everyone know I will be giving a Dressage clinic at Marquart's Shining Stars Barn (it is on University/163 on the left hand side east of Southeast Polk high school) on April 11, between 1 and 4pm during one of their shows for the 4H kids. If you'd like your child to be involved contact Monica Gulling at 515-966-2305. The clinic is free to participate in and watch. Hope to see you there!
Bevin Allison
Getting Booked Up

Thursday, March 19, 2009

Good day all,
Wow, have I been busy lately! I am getting pretty booked up with the warmer weather upon us. However, I still have a few openings left so now is the time to give me a call and set up your lessons or horses training. Hope to hear from you soon!
Bevin Allison
Back from Florida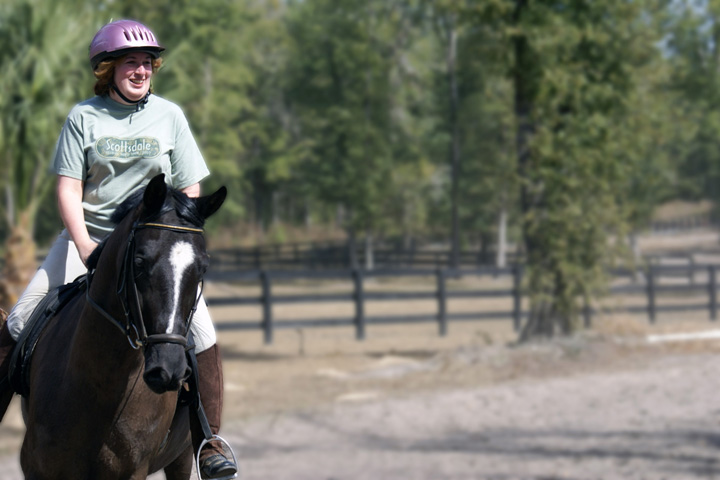 Tuesday, March 03, 2009

Hi All,
I'm now back from Florida where I trained under Karen Licciardi on her 4th level horse Nordy. It was super fun! I learned so much! Thanks to my former student April Feldman for having me down and putting me up. I was able to learn so many things that I will be using to help all of my students and their horses progress further. Wish you all well and don't get discouraged! Warmer weather is almost upon us!
Bevin Allison
Spring is around the corner.

Monday, January 26, 2009

Hello all,
Spring will be here before we know! I can't wait! Right now is the perfect time to get yourselves or your horses ready for show season. Horses and people both need time to get muscle and endurance back after a long winter off. I know it will take me a couple months to get back in shape so I'll have to knuckle down and start working on that. I'll start slowly. To set something up give me a shout!
Bevin Allison
Wednesday, December 31, 2008

Hi all,
I have decided that for a new year my page needed a new look! I hope you all like it! Let me know what you think.